If you're trying to fall pregnant,
you're in the right place.
It takes a lot to create new life. We have removed the guesswork to help you take control of your fertility with the conceiveplease™ Fertility Planning Test Kit, the only complete pregnancy planning kit designed by Australian fertility experts.
The Fertility Test Kit pinpoints the best time to try falling pregnant with its digital thermometer, ovulation tests. It also includes his & hers pre-conception vitamins to make sure you and your partner are both getting the right amount of nutrients you need.
Preparing for pregnancy
A good preconception plan to educate yourself about your fertility cycle and implementing recommended lifestyle changes optimises your chances of conceiving naturally.
Monitoring ovulation
In order to pinpoint your fertile window, you need to be aware of the length of your menstrual cycle. The average length of menstruation is 28 days.
During pregnancy
The female body will evolve dramatically within this time and there are many nutritional and lifestyle changes that will be necessary to meet the needs of a growing healthy foetus.
Download your FREE e-books for top fertility tips to help you get pregnant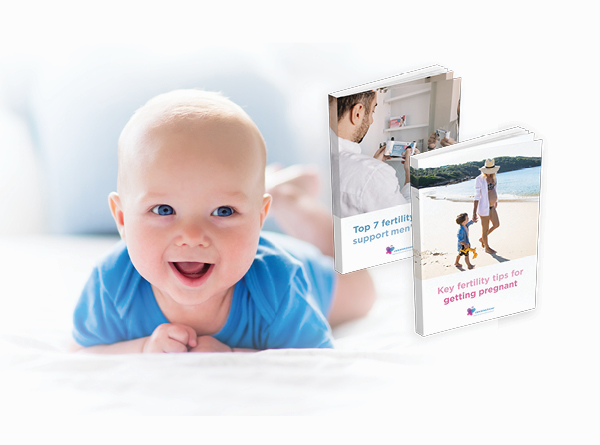 It's no secret that once you discover you're pregnant, thinking about what you put into your body becomes a real concern. As soon as those...
Well-informed pregnancy planning can transform your journey to becoming a mother from good to great. It reduces risks to you and your future child, increases...

Australia's first holistic pregnancy planning kit

Developed by fertility experts

Proudly Australian

Offers couples pre-conception vitamins
Customer Testimonials
Molly Suckling  —  5-Star Review, Google
This is an easy pregnancy planning kit to use. Very comprehensive and had everything to help me track my cycle.
Tempest Scammell  —  5-Star Review, Google
Conceiveplease has been a great all in one kit, that has extremely informative, supplying my partner and I with the key pieces of information to helps us start our pregnancy journey. Once of the things I really love about the kit, is that it includes everything needed for this journey. The him & her pre-natal vitamins is great, plus the ovulation testing kit has really helped us point pin the best times to try. I would highly recommend anyone wanting to start a family to use this kit.
Alessandra Canal  —  5-Star Review, Facebook
Great concept and website! Very thorough and great to see something created from fertility experts to help all potential parents to be get the best possible start to pregnancy and beyond.
Sonia Monaco Khan  —  5-Star Review, Facebook
After extensive research I've found Conceive Please to be the most reliable product. Rest assured for those trying to conceive you will have a lot of information to help you feel comfortable. I'd recommend this product to all.
Helen Ozerskis  —  5-Star Review, Facebook
Great information and kit. Takes away all the guesswork and puts you right i n touch with what your body is doing.
Tanya Green  —  5-Star Review, Facebook
Great information from fertility doctor. Excellent products!
David Zeltner  —  5-Star Review, Facebook
FANTASTIC PRODUT WELL RESEARCHED BY LEADING FERTILITY EXPERTS HERE UNDER AUSTRALIAN HIGH STANDARDS.
This error message is only visible to WordPress admins
Error: Access Token for conceiveplease_ is not valid or has expired. Feed will not update.
There's an issue with the Instagram Access Token that you are using. Please obtain a new Access Token on the plugin's Settings page.